2017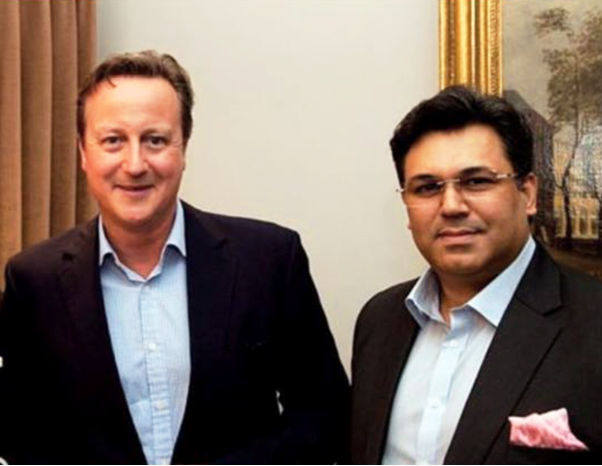 Our Chairman with David Cameron, Ex. Prime Minister, UK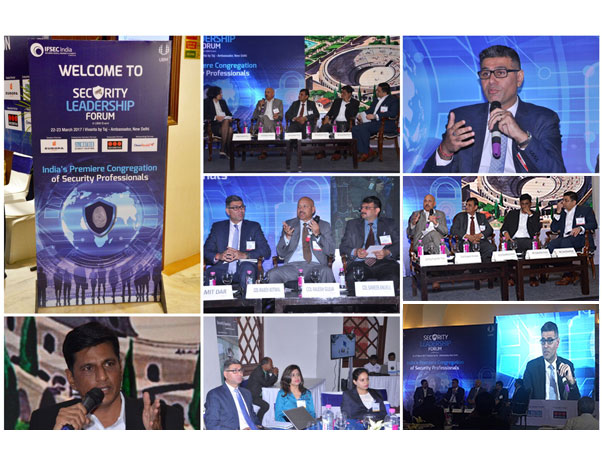 Security Leadership Forum 2017
Wednesday, March 22, 2017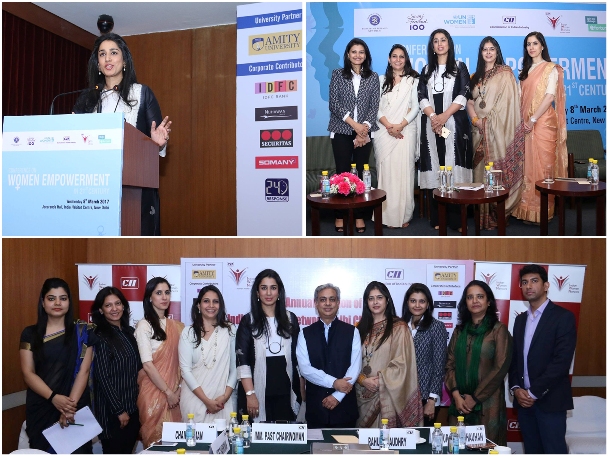 Conference on Women Empowerment in 21st Century
Wednesday, March 8, 2017
On the occasion of International Women's Day, Indian Women Network of the Confederation of Indian Industry (CII) jointly with the Embassy of Finland
and UN Women organized a CONFERENCE ON WOMEN EMPOWERMENT IN 21ST CENTURY. Ms Lenita Toivakka, Member of Parliament,
Finland and Ms Meenakshi Lekhi, Member of Parliament, India addressed the Inaugural Session followed by inspirational talk
by Mrs. Manpreet Brar Wallia, Chairwoman of IWN, Delhi Chapter.
2016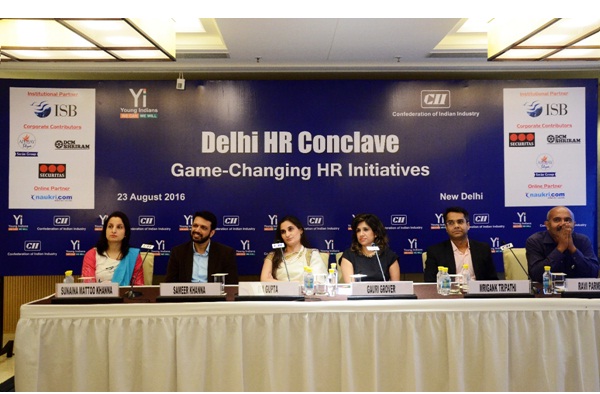 Delhi HR Conclave
Tuesday, August 23, 2016
Driving game-changing HR initiatives at CII.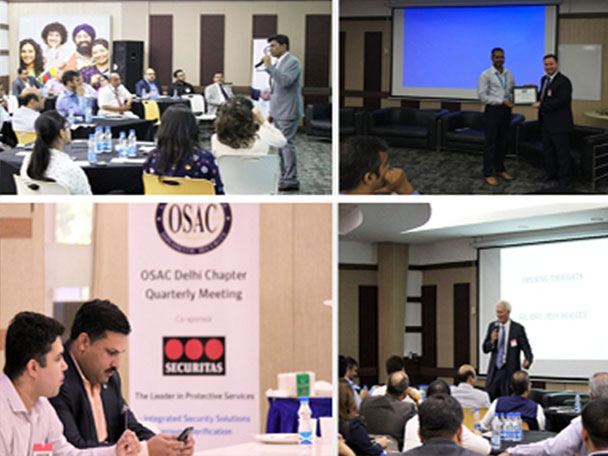 OSAC Delhi Chapter Meeting
Thursday, May 19, 2016
Securitas in India sponsored OSAC Delhi Chapter quarterly meet held at Dell Gurgaon.
2015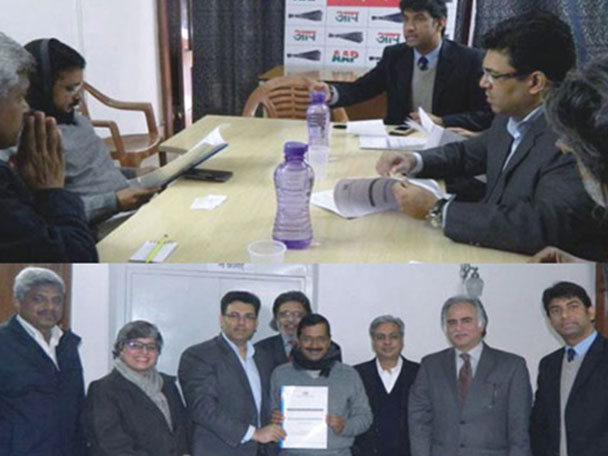 With Arvind Kejriwal at CII Delhi
Mr. Arvind Kejriwal, the national convener of Aam Aadmi Party (AAP) and Chief Minister of Delhi.
2014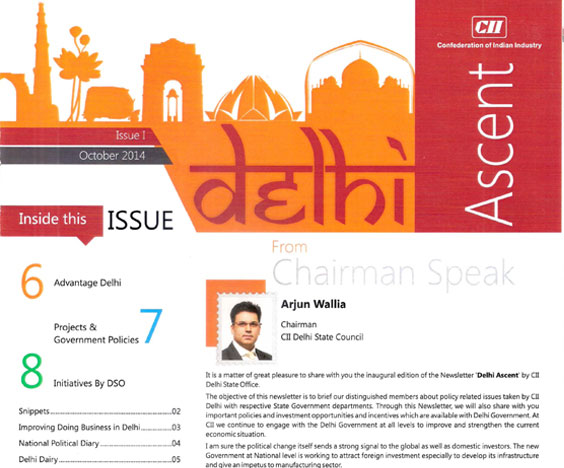 Coverage in the inaugural edition of the newsletter 'Delhi Ascent' by CII Delhi State Office
Monday, October 20, 2014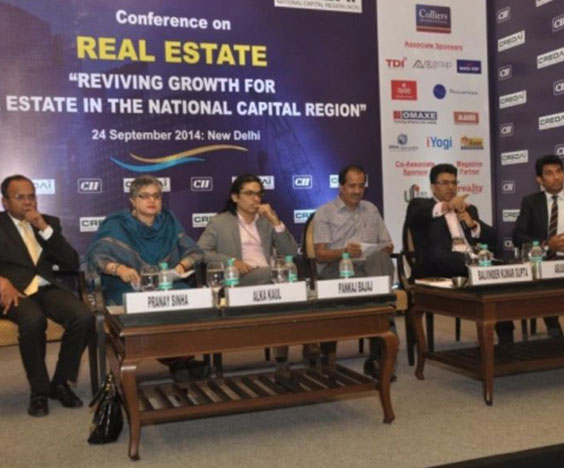 Reviving growth for real estate in the National Capital Region.
Wednesday, September 24, 2014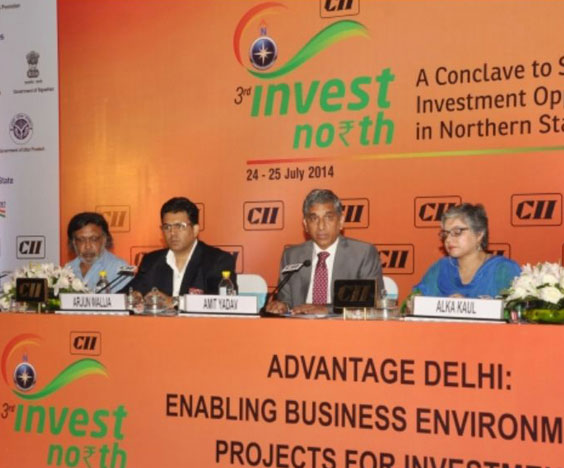 Key speaker at the conclave on enabling business environment projects for investment in Northern States.
Wednesday, July 23, 2014
Women Self-Defence Classes
Saturday, March 1, 2014
Self Defence to ensure own safety
on the streets, what is needed is alertness, awareness, improvisation, tough mind and most importantly a positive aggressive spirit to survive. There are no mats and no referees as the ultimate rule is 'No Rule'.
With this spirit in mind the Walsons Group & Securitas has taken the initiative and actively promote the women self-defence classes amongst its clients. We plan to continue doing the same in the future as well to aid women to be able to thwart away the threat and survive under all situations, to become self-dependable and ensure her own safety.
2013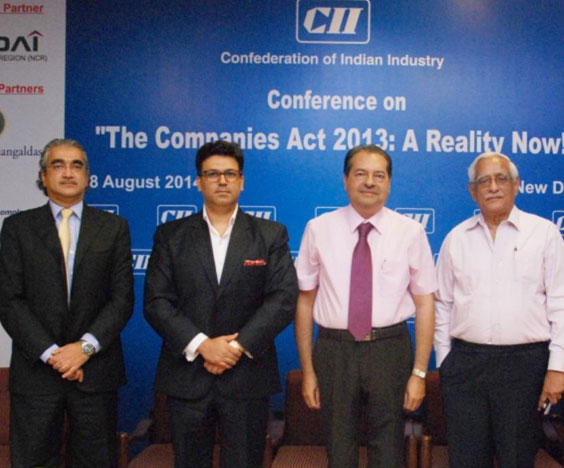 CII conference on Companies Act 2013 : A reality now!
2011
Santa Claus spreads cheer
Wednesday, December 28, 2011
Santa Claus spreads cheer all over
Delhi (NCR) : This Christmas was very different at Securitas India as the celebrations were not only contained within the organization, but were spread all across.
Santa Claus from Securitas India went to various client sites to spread the cheer and warmth and to welcome the New Year. The Gurgaon branch had a Santa visit the guard force and surprised them with small gestures like gifts, chocolates and more.
Sweden-India Nobel Memorial Week
Saturday, October 15, 2011
Sweden-India Nobel Memorial Week : 15th – 23rd October, 2011
Sweden – India Nobel Memorial Week is an initiative taken by The Embassy of Sweden every year. The same was started by Sweden Embassy in the year 2007, in partnership with other Swedish companies based in India.
The year 2011 marks the five-year celebration of the Memorial Week. The intent is to grow it bigger and better with each passing year and to attract as many eyeballs as possible. The primary objective of this initiative is : To further strengthen the relations and cooperation between India and Sweden; and to showcase the innovation and creativity of Sweden and Swedish companies and to enhance the interest for Sweden in India.
HelpAge India Donation Camp
Saturday, October 15, 2011
HelpAge India Donation Camp – A CSR Initiative
As a part of the corporate social responsibility, Securitas India held a camp, in association with HelpAge India, to help senior citizens who are being taken care of by HelpAge India.
The event was held at Securitas India Corporate Office, Gurgaon from 15th October till 20th October, 2011. The event was split in two parts : One, a Donation Camp, wherein the employees of Securitas India based in Delhi, NCR donated their unused apparels, linen, books and eatables etc. Two, a stall set up in Securitas office premises, with hand-made products displayed which were created by the senior citizens supported by HelpAge India.
2010
CAPSI Leadership Award – Year 2010
Friday, December 3, 2010
Securitas a knowledge leader in protective services, a global company that is close to the local communities in which it operates.
Mr. Arjun Wallia, Chairman – Securitas India was awarded the prestigious "Security Leadership Award" for year 2010 by Shri Bhupinder Singh Huda, former Chief Minister of Rajasthan & Haryana.
2009
Cracking the code on security
Friday, May 1, 2009
Mr. Arjun Wallia, is the Founder & Chairman of the Walsons Group and Securitas in India
"Much to the amusement of all around him, Arjun Wallia returned from London in the mid-nineties and became a "supplier of chowkidars".
His CEO-father was the least amused of all. And that was just the Beginning…." Inc 2009.
Managing Celebrity Security
Wednesday, April 1, 2009
With celebrities high on the target list of terror outfits, the underworld and stalkers, their
security is now a thriving multi-crore business. – Dare Magazine.
Alf Goransson in a chat with Business Today
Sunday, February 1, 2009
"Security concerns have changed radically" – Alf Goransson, President & CEO Securitas AB.
President & CEO of Securitas AB shares views on issues and growth areas for the Private Security Industry. – Business Today
2008
Buying Peace of Mind
Monday, December 1, 2008
India turns to the private sector for security New Delhi can't provide. – News Week
'In the security industry here you get $ 100 a month. You pay peanuts, and you get monkeys.' – Arjun
Wallia.
2007
Our valued customers