What started in the year 1996 from a garage is today established as a trusted partner for essential business services of security & safety solutions, facility management, background verification and professional healthcare staffing. Brainchild of Mr. Arjun Wallia, the Walsons Group is an outcome of a long-term vision to build out an efficient platform with an aim to dominate the premium (ethical & compliant) segment of the essential services market through sustainable growth.
Compelled by this vision and passion the Walsons Group started its journey.
The group today takes pride in having the strength of more than 50,000 trained personnel that offers clients the best in class essential support services.
Click here to see our story
Group Chairman's message for 2019
Our journey from good to great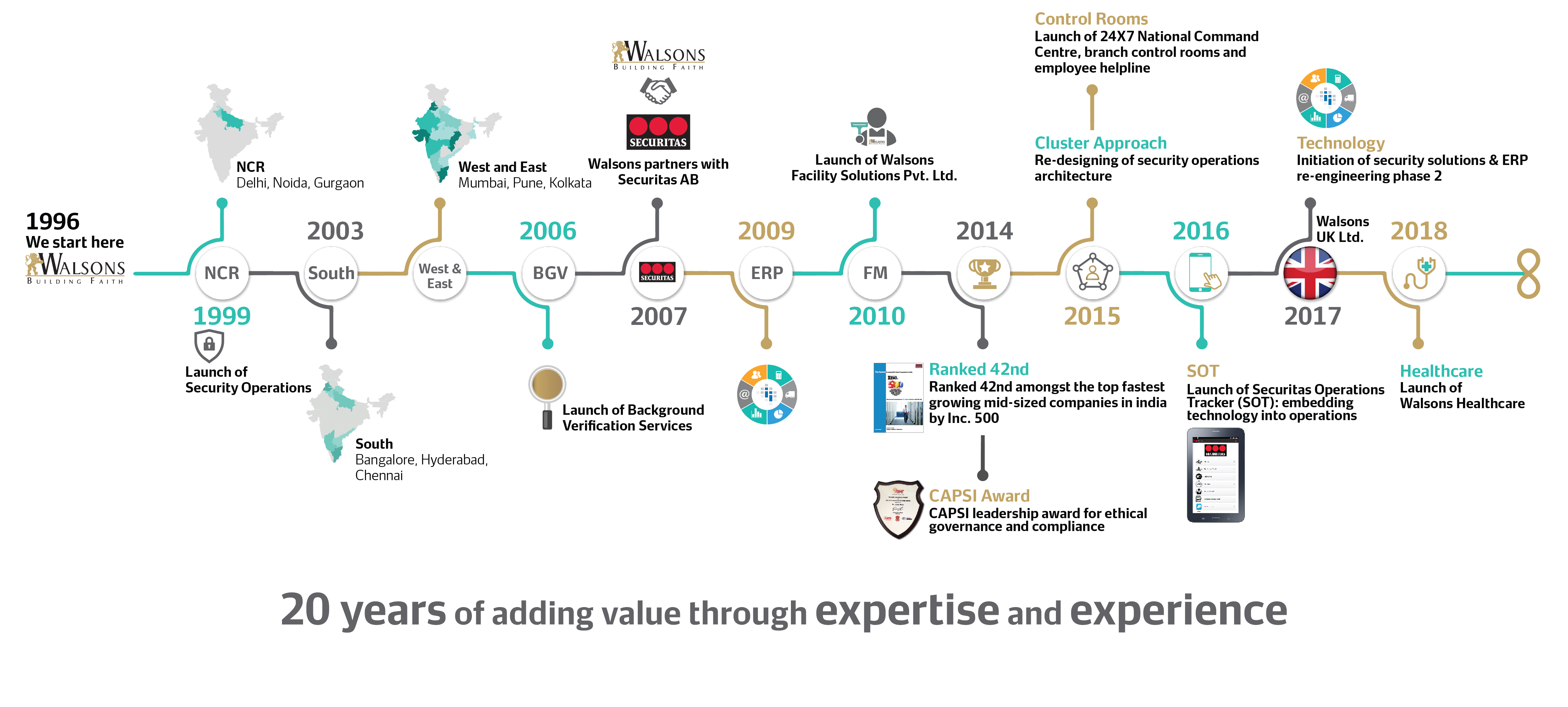 Delivering great results through right approach
We endeavour to be the leader in essential business services by being the best we can be. We are committed to quality by choosing the uncompromising attitude to compliance and ethical standards. We manage risks, minimize complexity and contribute to our client's success, our deep domain knowledge sets us apart enabling us to deliver excellent results within tight timelines. We guide our customers with right solutions and assist them with their implementation.
Our valued customers