Committed to delivering global expertise and comprehensive security solutions to suit your requirements, Securitas India is your trusted partner for protective services. A part of Securitas AB, global knowledge leader in safety and security, with revenues of over $14bn, employing over 3,45,000 culturally diverse professionals in over 58 countries, Securitas in India is effectively minimizing risk for clients and securing people and assets across verticals. With our deep commitment on being responsive to clients and being the number one employer of choice within our industry, we strive persistently to remain the market leader in client satisfaction and retention.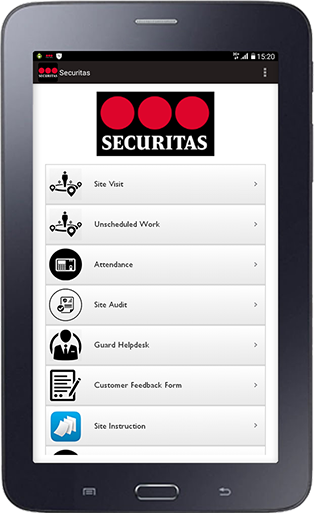 history
Securitas in India is a joint venture of Securitas AB and Walsons Services Pvt. Ltd.
In year 2007 Walsons partnered with Sweden-based Securitas AB, the world's knowledge leader in security, bringing a world class security provider to India.
In India
800+
clients

3000+
secured sites
42,000+
trained Security
professionals
year 2015
ranked 42nd
fastest
growing
company
year 2016
industry award
for ethical
governance
national
network
12 regional offices

Customized security solutions to all major market segments including IT/ITES, manufacturing, retail, banks/ FI, telecom, ecommerce, embassies, education, healthcare and hospitality.
Pan India presence
24×7 National Command Centre
State-of-the-art branch control rooms
Single point of contact for immediate crisis control
Flat organizational structure making us agile and highly responsive
Security expertise delivered through professionally trained and verified personnel
ERP operated business platform
Dedicated teams for HR audits
Highest no. of PSARA licenses (21)
ISO 27001 and ISO 9001 certified
OHSAS 18001 and EMS 14001 certified
'Best in industry' in statutory compliances and ethical governance
Transparent employment practices
24×7 helpline and helpdesks
Forward looking organisation backed by strong financials
35% CAGR year on year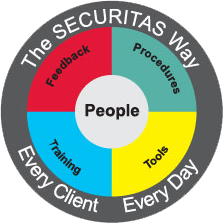 Our service offerings
Specialized Guarding
Background Verification
Executive and Event Security
Escort Guarding
Solutions for Women Safety
Risk Management Services
Our integrated security solutions capabilities
CCTV Surveillance Solution
Intrusion Alarm Detection System
Biometric Attendance System
Fire Alarm System
Access Control System
Rapid Reaction Team (RRT)
Emergency Response Team (ERT)
Our valued customers